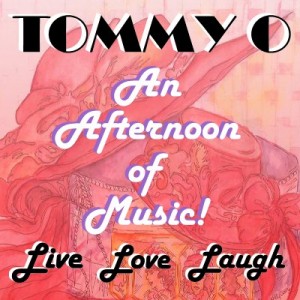 2:00 pm on September 15, 17, 19
Live – Love – Laugh – and Sing along with Tommy O!
Join Tommy O as he sings some of his favorites – both old and new – hand-picked from his current shows. This matinee is not just for Red Hat Ladies, but you are guaranteed to see lots of them there! Everyone is welcome for a special afternoon of TOMMY O entertainment at its best. You'll hear selections from Broadway, Hollywood, Country, you name it! Tommy O will hand-pick his playlist depending on his mood of the day! Bring your Red Hat group, or for everyone else, just show up!