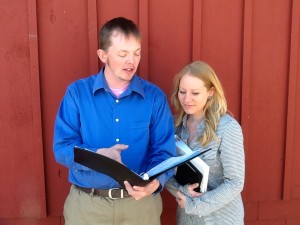 Tommy O's Playhouse partners closely with Starlight Centers for Inclusion and local Behavior Analyst, April Leanna, inviting individuals with autism spectrum disorder to comfortably experience the world of theater. Talented autism professionals work alongside Tommy O's actors and educators in our specialized program: InterACT with ASD. 
InterACT with ASD incorporates evidence-based teaching strategies to create an inclusive learning environment to meet the needs of young people at all levels of experience. Children with autism or a related disorder are invited to participate in the Kaleidoscope Theater Camp, with an adaptive program available if appropriate.  
Focus on Autism presents special sensory-friendly performances of an original children's show. These performances are specifically tailored to the sensory needs of individuals with autism and particular attention focused on lighting and sound. 
Along with our special events, we have on and off stage opportunities available throughout our season. This includes positions related to acting, box office, costumes, stage crew, lighting and/or sound.  
Talented professionals and volunteers assist with all workshops, events, and performances sponsored through InterACT with ASD; however, a support person must accompany any child with 1:1 needs.
Unless otherwise noted, each activity sponsored through InterACT with ASD will be held at Tommy O's Playhouse, located in Hazelhurst, WI. 
Please click here for registration form and information or contact us with questions autism@tommyosplayhouse.com or 715-356-0003.
To sponsor an event please contact autism@tommyosplayhouse.com or call 715-356-0003 for more information.