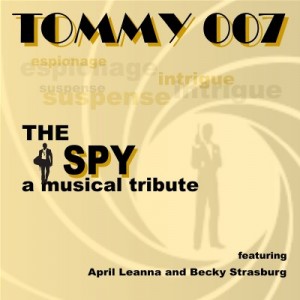 Evening (7:30 pm):
June 29, July 22, August 3
Matinee (2:00 pm):
July 24, August 4, 17
Experience the excitement, romance and suspense of the greatest spy movies ever, through these big hits – the songs of the James Bond movies! TOMMY O embodies the suave sophistication of James Bond himself, and his voice will move you to another place and time! Special guest appearances by April Leanna and Becky Strasburg. Nobody does it better!