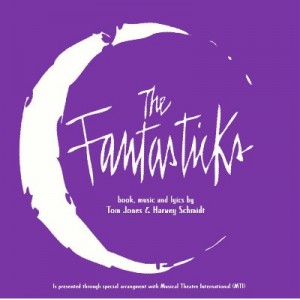 Evening (7:30 pm):
June 22, July 2, 8, 14, 23, August 1, 6, 12, 16, 17
Matinee (2:00 pm):
July 3, 14, 27, August 7
The world's longest running musical, The Fantasticks is a funny and romantic show about a boy, a girl, their parents and a wall. The poetic book and breezy, inventive score, including such familiar songs as "Try to Remember", helped make this show so durable.
A sort of Romeo and Juliet in reverse, The Fantasticks story unfolds with two neighboring fathers who trick their children into falling in love by pretending to feud. When this deception is discovered, the love match is rejected. But the boy and girl find their way back to each other after realizing the truth in El Gallo's words that "without a hurt, the heart is hollow".