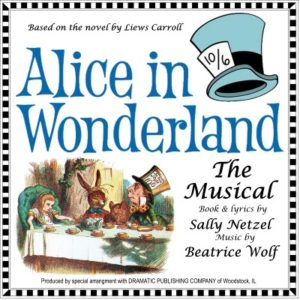 FAMILY SHOW:
Children $5, all other ages $10!
Tuesdays at 11:00 am
June 26, July 3, 10, 17, 31
August 7, 14
After Alice follows a rabbit down a hole she is brought into the magical world of Wonderland! She is told about a task she must perform, and she does not believe she is the right person to fulfill the task. After being attacked by the Red Queens army everything becomes real.  She sets out on a daring challenge to save friends and to get the White Queen back on her throne.