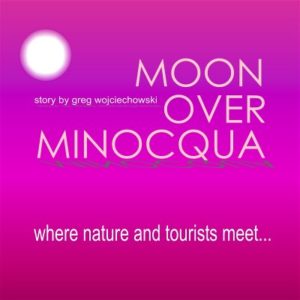 Evening (7:30 pm):
June 23, 29, July 8, 14, 26, August 1, 19
Matinee (2:00 pm):
June 29, July 9, 19, August 2, 10, 13
Moon Over Minocqua is a romantic comedy that proves the aphorism that the course of true love never does run smoothly. Geraldine Peterson loves her husband but wants the finer things in life. Geri leaves Eric to find a better life in Minocqua, Wisconsin. Along the way she meets some interesting characters and learns that everything on the internet, as in life, is not necessarily what it appears to be. After several misadventures and complications, can true love win out in the end?