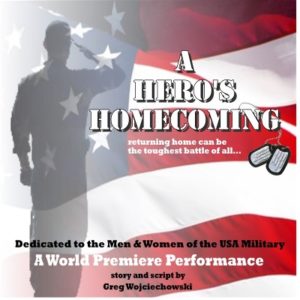 Evening (7:30 pm):
June 22, 27, July 7, 20, August 2, 18
Matinee (2:00 pm):
July 8, 18, August 9
Thomas Jefferson Truesmith is no exactly the Marine he's been writhing home about. Now he is going home and  his mother and fiance' have planned a hero's welcome…along with everyone else in his small hometown.  He has a decision to make…does he tell them the truth…or does he receive "A HERO'S HOMECOMING"!  You'll laugh, cry, and cheer as you experience this touching story.